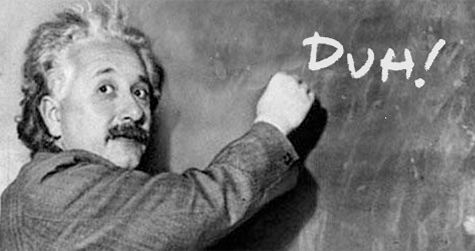 In other breaking news, water is wet and the sky is blue.
DUH
AP! I could have freaking told you that!
The poll taken by AP shows that
about 79%
of those polled are okay with the name "Redskins". Which, the last poll taken in 1992, shows a 10% drop in name support for Washington. Which is good news for the pro-namechange crowd (which
doesn't
include RGIII
, I presume).
In other words, this process, unless shot in the ass, will take years. No freakin' duh! The biggest worry is in fact, the theoretical shot in the ass.
Let me put it this way: what kind of backlash would have happened if, say, slavery was abolished ten years earlier? Or Civil Rights? Or if in 1996, instead of passing DOMA, Congress legalized gay marriage? You might be thinking "well, it
should
be done, and better sooner than later, amirite?" No, you are not right.
When it comes to societal changes, like civil liberties, or convincing an entire group of people that something is racist, you need to take your time. A lot of time. Estimates in the pro-namechange crowd (namely Paul Lukas of Uni Watch) range to about fifteen years before real change happens.
That lines up with Dan Snyder, owner of the Washington Football Team,
hinting at a new stadium
when his current stadium is only reaching adulthood and can't even drink yet. Snyder has said before that he believes that a stadiums shelf life isn't much different than a nuclear power plants'--about thirty years. Snyder also wants to move Washington back into, y'know, Washington D.C., where we already heard comedic plans to
rename the team
.
(Even though Redtails fits into the fight song like a glove, and even with the
Tuskegee Airmen
as the basis, it's still a comedic name change. C'mon, we have the Cardinals already, you want me to be intimidated by Redtails? At least use Washington Warriors, and make Methacton fit to a pro football team already.)
The name change, I predict, will coincide with the team moving back to D.C., mostly because you'll see a resolution come from city council "The Redskins can't play here, however, if we called them something else, we'll talk". Even if the Washington Football Team keeps the same helmet/jersey/pants/socks, the re-branding will be a long, tedious, and expensive process. But not too expensive for the
fifth wealthiest team in the world
.
We get it; most people are okay with "Redskins", but way back when, most people were okay with segregation. Times do change: just let it happen on it's own.